Toelichting en open gesprek met Scott Tips " CODEX ALIMENTARIUS "
Ingezonden door Marc.Vg op do, 01/27/2011 - 16:55
Datum:
zat, 01/29/2011 -

13:30

-

18:00
Locatie:
raadzaal van oud-gemeentehuis, Marktplein 2 te Ertvelde
Wat eten we morgen ?

De problematiek van ons voedsel
Twee eminente sprekers,

Chris Dhaenens:
Hij is beroepshalve al heel zijn leven bezig met kruidengeneeskunde (vooral Chinese en Ayurvedische). Hij is al meer dan twintig jaar heel actief als voorzitter en consulent van heel wat beroepsverenigingen en zetelt in heel wat overlegcommissies. Hij is dus uitstekend geplaatst om toe te lichten hoever het staat met de absurde pogingen om door middel van Europese wetgeving heel veel geneeskrachtige kruiden zo goed als te verbieden met ingang van 1 april 2011.
Scott Tips: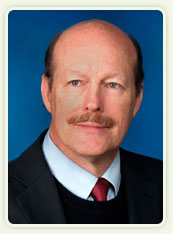 Scott volgt als voorzitter van de National Health Federation eveneens al meer dan twintig jaar allerlei commissiebijeenkomsten van de Codex Alimentarius .
Hij zal ons na de pauze toelichten wat de huidige situatie is ivm de Codex Alimentarius en de vele bedreigingen van de kwaliteit van ons voedsel !
Regelmatig zal er een korte Nederlandstalige samenvatting gegeven worden.
Iedereen die iets interessants onder de aandacht wil brengen of een probleem/vraag wil voorleggen krijgt hiervoor maximum vijf minuten de gelegenheid. Indien mogelijk laat je dat wel op voorhand weten.
PRAKTISCHE GEGEVENS :
Deuren open om 13.30 u – begin om 14 u
Adres : raadzaal van oud-gemeentehuis, Marktplein 2 te Ertvelde (deelgemeente van Evergem) – er is voldoende parking, o.a. aan het naburige rustoord
Inkom : we vragen 8 euro aan wie zich dat kan veroorloven
Tijdens de pauze is er ook gelegenheid tot het verorberen van een mattentaartje. Hiervoor dient u ter plaatse twee eurootjes te betalen en op voorhand een mailtje te sturen met het aantal stuks naar onze 'huis-bakker' : gerard [dot] naessens
telenet [dot] be
Gelieve deze uitnodiging zoveel mogelijk te verspreiden onder mensen die bezig zijn met natuurvoeding, mineralen, vitamines, alternatieve geneeswijzen, homeopathie, apotheek, enz. en die nog te weinig beseffen welke beperkingen er binnenkort zullen doorgevoerd worden !
In samenwerking met Belfort Group.